Male Breast Cancer Global Connect
in partnership with Inspire
MBCGA is proud to partner with Inspire to bring you a safe and secure, moderated, permission-based community where you can connect, learn, share, and feel supported among other men with breast cancer and their caregivers. Within the MBCGA Male Breast Cancer Global Connect community, you can engage with others throughout your health journey, from diagnosis through treatment; get information about clinical trials and research efforts; and share your story to help further male breast cancer-specific knowledge. Join us!

AnCan is about people helping people, peer-to-peer—people living with various conditions and situations, who help others faced with similar issues. AnCan does this collectively and individually by providing answers, advocacy, education, support, and navigation to empower people living with serious and chronic conditions to address their worlds. A top-rated charitable organization, AnCan's vision is to provide easily accessible, inclusive virtual peer support for every serious disease and condition allowing widespread participation, especially to those geographically, physically, or socially disadvantaged.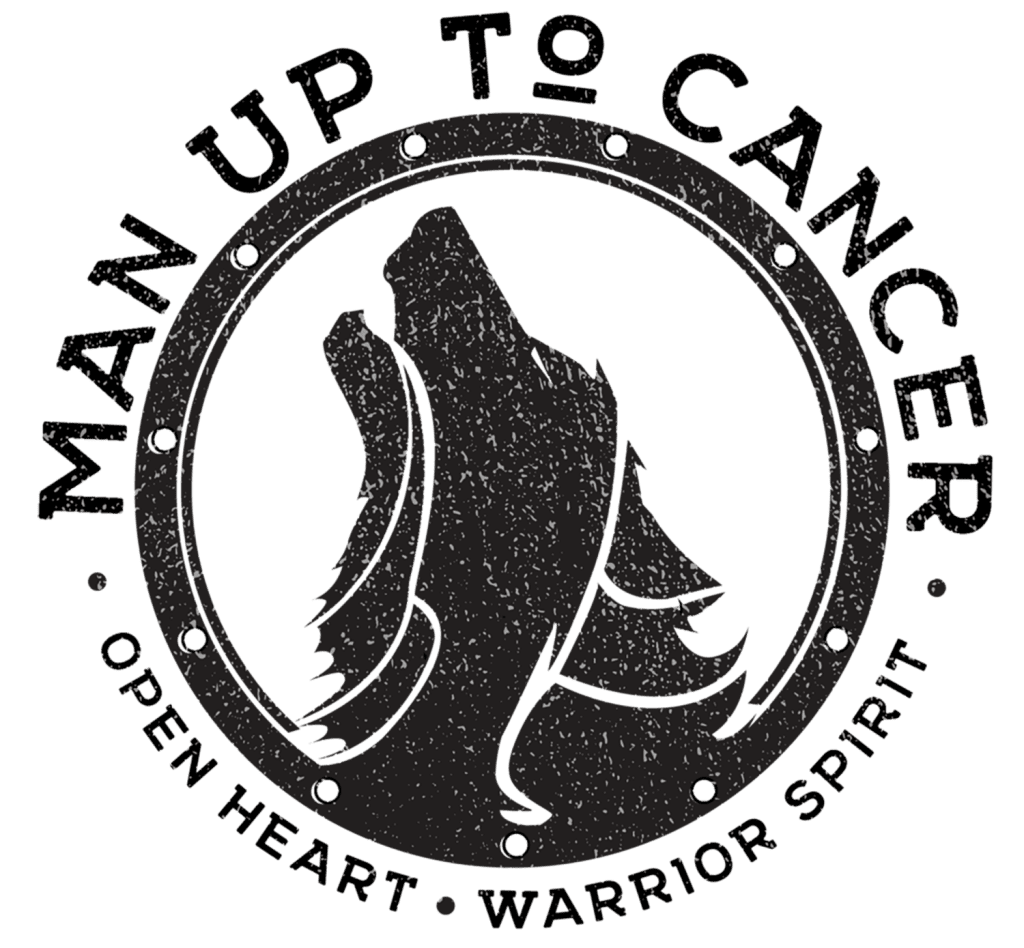 Man Up to Cancer is changing what it means to "Man Up" to cancer; inspiring men to connect and avoid isolation throughout their cancer journeys. Too often, men "check out" after a cancer diagnosis. They struggle with shame, depression, and loss of identity, all of which can lead to poor outcomes. Man Up to Cancer provides a wide range of digital content, as well as an incredibly engaged Facebook group, to tackle the isolation problem head-on. "Manning Up" isn't about being tough. It's about realizing that men are smarter and stronger as a pack than they are as lone wolves. And it means reaching out, instead of isolating, and having the courage to accept help.

The Men's Virtual Meet-Up (VMU)
in partnership with WalktheWalk
In 2017, WalktheWalk/UK launched their "Men Get Breast Cancer Too" campaign with just 6 male survivors, and now have 24 men involved with their efforts. Survivors Doug Harper (Lead Moderator) and Dave Talbot host the monthly Men's Virtual Meet-Up (UK), a wonderful opportunity for men who have had breast cancer to "meet" and talk about things that are important and unique to them. This resource is peer-led, run by and for men affected by breast cancer. Meetings are held on the 4th Thursday of each month at 7:00pm (UK time). For more information, email doug.harper@themensvmu.org.