Male Breast Cancer Information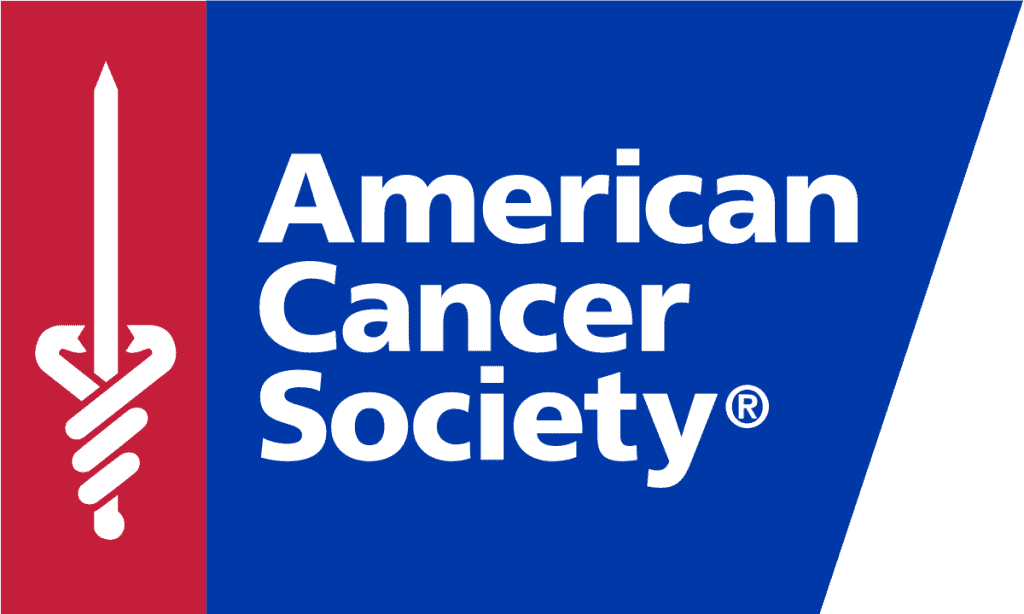 The American Cancer Society's mission is to save lives, celebrate lives, and lead the fight for a world without cancer. They fund and conduct cancer research to find more answers and better treatments, share expert information, spread the word about prevention, advocate for lifesaving policy changes, and provide everything from emotional support to the latest cancer information for those who have been touched by cancer.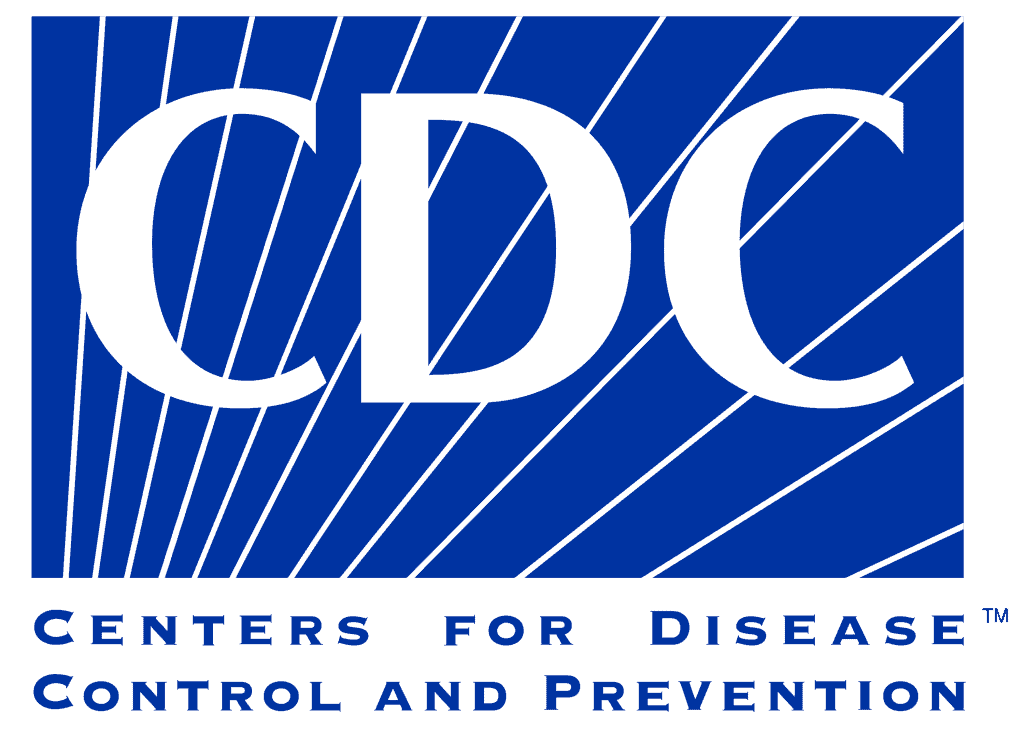 The Center for Disease Control (CDC) is the nation's leading science-based, data-driven, service organization that protects the public's health. For more than 70 years, the CDC has put science into action to help children stay healthy so they can grow and learn; to help families, businesses, and communities fight disease and stay strong; and to protect the public's health.

MSKCC is the world's oldest and largest private cancer center and is one of 52 National Cancer Institute–designated Comprehensive Cancer Centers, with state-of-the-art science flourishing side by side with clinical studies and treatment. MSKCC's unique close collaboration between their physicians and scientists enables them to provide patients with the best care available, while working to discover more-effective strategies to prevent, control, and ultimately cure cancer in the future. MSKCC's education programs train future physicians and scientists, and the knowledge and experience they gain at Memorial Sloan Kettering has an impact on cancer treatment and biomedical research around the world.

As a collective of cancer nonprofits, pharmaceutical and biotech industry members and individual patient advocates, the Metastatic Breast Cancer Alliance serves as a national leader in collaborative action to transform and improve the lives of people living with metastatic breast cancer. They leverage the resources and knowledge of their dynamic group of trusted experts to increase awareness and education about the disease, and advocate for policy changes and increased funding for research that holds the potential to extend and enhance life—and ultimately end metastatic breast cancer.

The Metastatic Breast Cancer Network is a national, independent, nonprofit, all volunteer patient advocacy group dedicated to the unique concerns of the women and men living with metastatic breast cancer. MBCN strives to help those living with stage IV breast cancer be their own best advocate through providing education and information on treatments and coping with the disease. The organization is also a champion of clinical trials and research.
Cancer.gov is the central website for the National Cancer Institute (NCI), the U.S. government's principal agency for cancer research. The website offers free, credible, and comprehensive information about cancer prevention and screening, diagnosis and treatment, research across the cancer spectrum, clinical trials, and news and links to other NCI websites The Physician Data Query (PDQ®), NCI's comprehensive cancer information database, forms the core of the information for patients and health professionals and is regularly updated with the latest evidence-based information. The website also provides information about NCI-supported research and NCI's grants and training programs.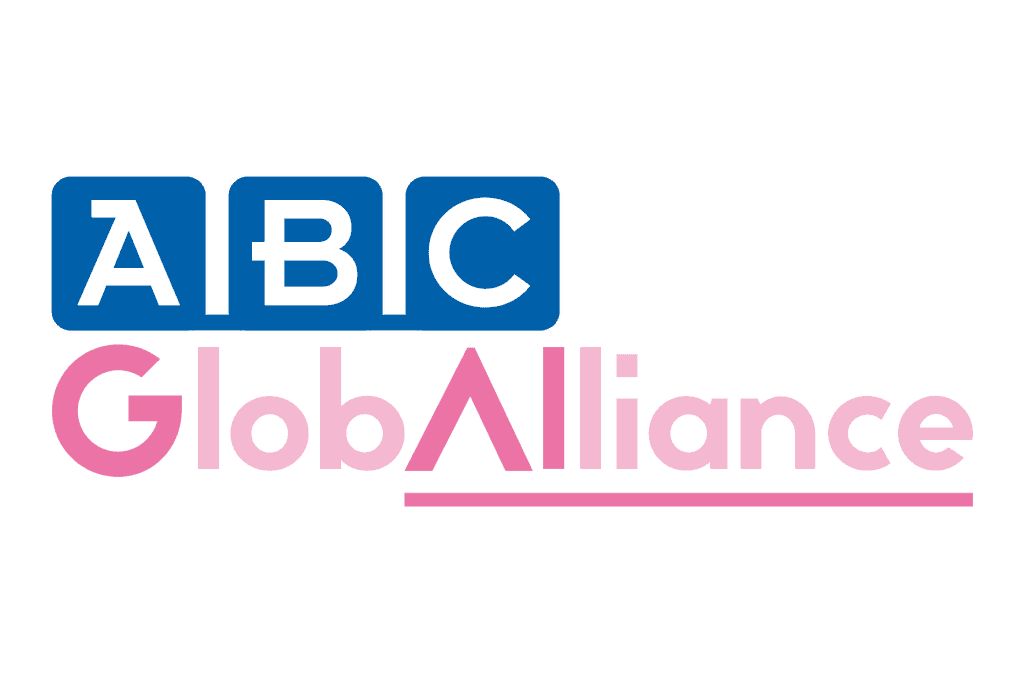 The ABC Global Alliance, a non-profit association registered in Portugal, is a multi-stakeholder platform for all those interested in collaborating on common projects related to advanced breast cancer (ABC) around the world. Our people and organizations are committed to developing, promoting and supporting tangible improvements that will ultimately create awareness and actions that will improve and extend the lives of women and men living with advanced breast cancer in all countries, and to fight for a cure.  To learn more, visit www.abcglobalalliance.org.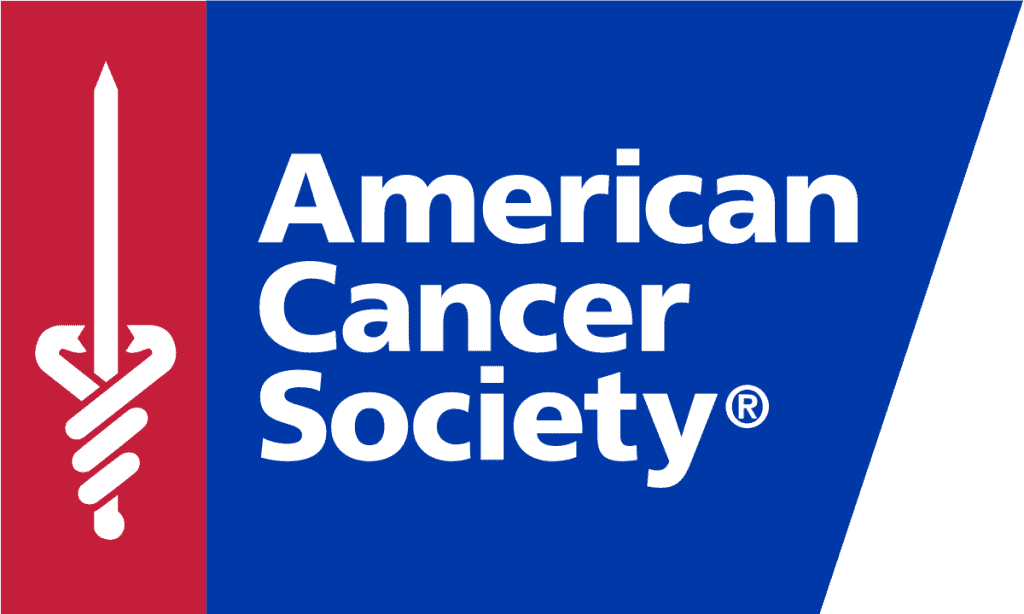 The American Cancer Society's mission is to save lives, celebrate lives, and lead the fight for a world without cancer. They fund and conduct cancer research to find more answers and better treatments, share expert information, spread the word about prevention, advocate for lifesaving policy changes, and provide everything from emotional support to the latest cancer information for those who have been touched by cancer.

Breast Cancer HUB's mission is to save lives by increasing awareness, encouraging volunteering, improving and expanding breast cancer education and fostering research. BCH breaks the culture-enforced "embarrassment" of male breast cancer and encourages open and frank discussion about breast health in women AND men. The website is rich in supportive content including breast self-exam cards and other educational tools. Online videos of webinars and interviews provide impactful education from the perspective of oncologists, scientists and survivors/patients, with relevant and authentic information.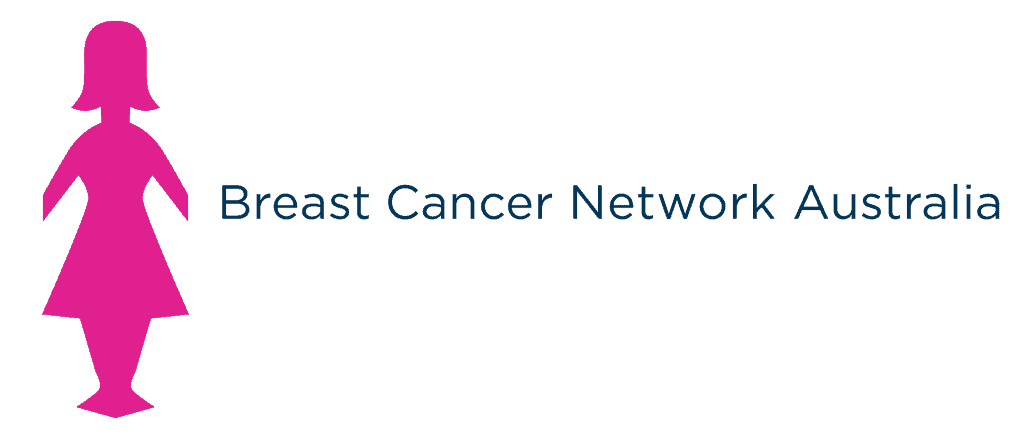 Breast Cancer Network Australia (BCNA) is Australia's leading breast cancer consumer organization. The organization works tirelessly to ensure that all Australians who are affected by breast cancer receive the very best care, treatment and support. Their website includes comprehensive information on breast cancer in men.

As the number of cancer survivors continues to increase, the need for support around survivorship issues, such as working during and after treatment, is becoming more and more important. Cancer and Careers empowers and educates people with cancer to thrive in their workplace, by providing expert advice, interactive tools and educational events.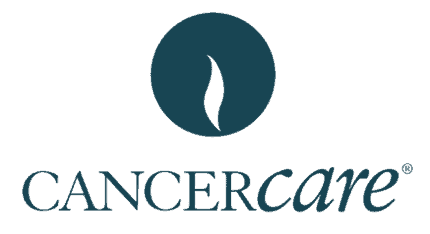 Cancer Care provides free counseling and emotional support, information on medical care and treatment, and help with financial aspects of care to assist people manage the emotional, practical and financial challenges of cancer. Their comprehensive services include case management; counseling and support groups over the phone, online and in-person; educational workshops; publications and financial and co-payment assistance. All CancerCare services are provided by master's-prepared oncology social workers and world-leading cancer experts.

Caring Bridge's mission is to build "bridges of care and communication" that provide love and support on a health journey. The organization provides a free platform that allows patients to generate their own website, which can be used for updating friends and family or offering support and encouragement to others undergoing treatment. 

Grief Works is a bereavement app that was created to provide timely and affordable emotional guidance to those who are grieving. It is a mobile app that features advice, daily sessions and 30+ interactive tools that provide support and allow users to manage their grief at any moment.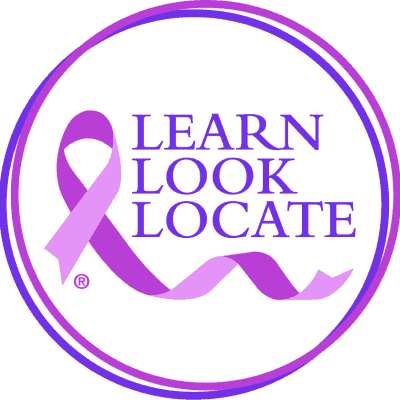 Learn Look Locate was created by Cynthia Jordan, a  Stage 2B breast cancer survivor, to help educate and empower people globally about critical information regarding their breast health. LLL is a warm global authentic outreach connecting physicians and survivors regarding breast cancer education, community outreach, social media, and innovative breast cancer research and treatment options.
Learn Look Locate focuses on early detection and early diagnosis, aggregating the latest technology and research, the most cutting-edge breast cancer treatments, and information from globally recognized doctors/specialists.
Understanding breast cancer at the earliest possible point of a patient's journey is critical. LLL empowers everyone touched by this diagnosis with a supportive community who share their breast cancer stories – all ages, genders, and at all stages of the disease.

MBCBrainMets.org was created by patient advocates living with metastatic breast cancer who recognized the unmet needs of breast cancer patients living with central nervous system (CNS) metastasis, commonly referred to as brain metastasis. The content is reviewed by a medical advisory board comprised of world-renowned experts in the field of medical oncology, neuro-oncology, radiation oncology, surgery, and cancer research. Other contributors and reviewers include patients living with brain metastasis or leptomeningeal disease as well as allies to those patients, and representatives from non-profit organizations. The website includes a wealth of educational information, helpful. tools, patient videos and blogs, an "experts corner," and more, and serves as a rich resource for those living with brain metastases and their caregivers.

Resources for Life after Cancer: Survivorship Program
(646) 888-4740. Patients need not have been treated at MSKCC to participate.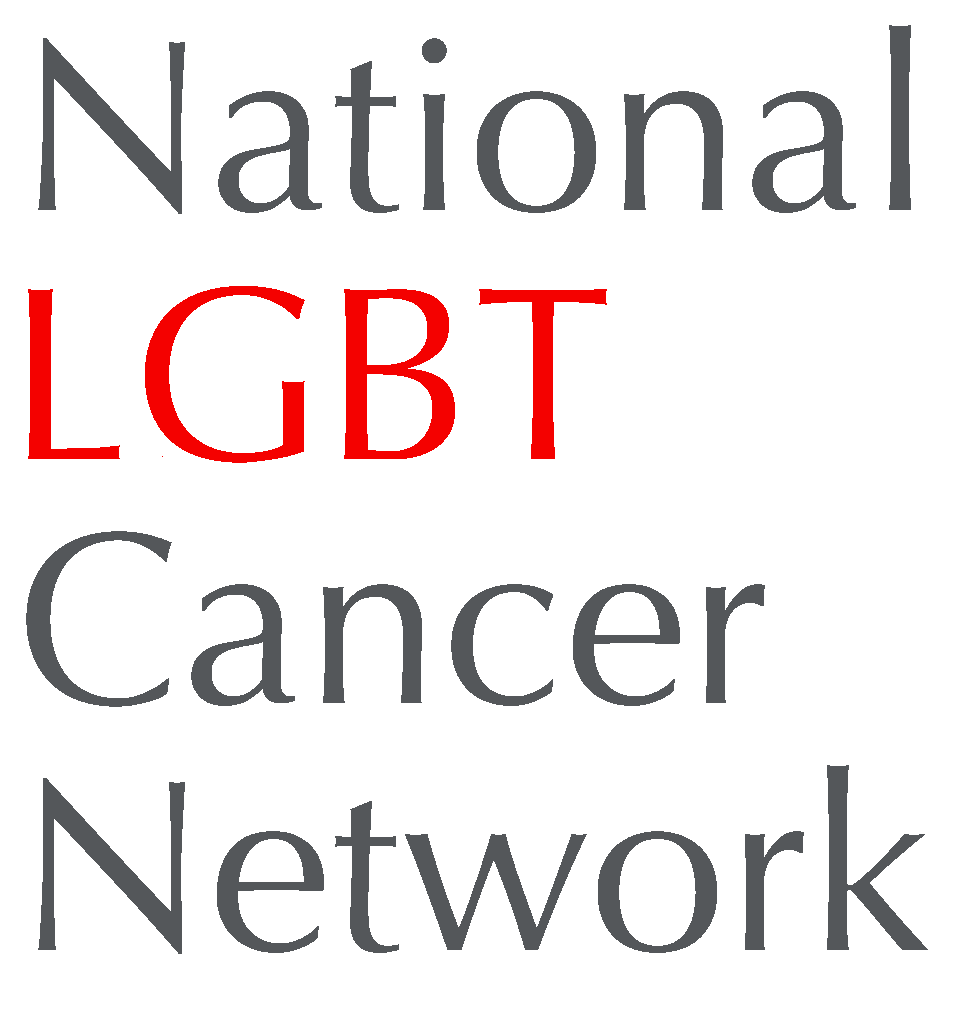 The National LGBT Cancer Network works to improve the lives of LGBT cancer survivors and those at risk by educating the LGBT community about our increased cancer risks and the importance of screening and early detection; training health care providers to offer more culturally competent, safe and welcoming care; and advocating for LGBT survivors in mainstream cancer organizations, the media and research.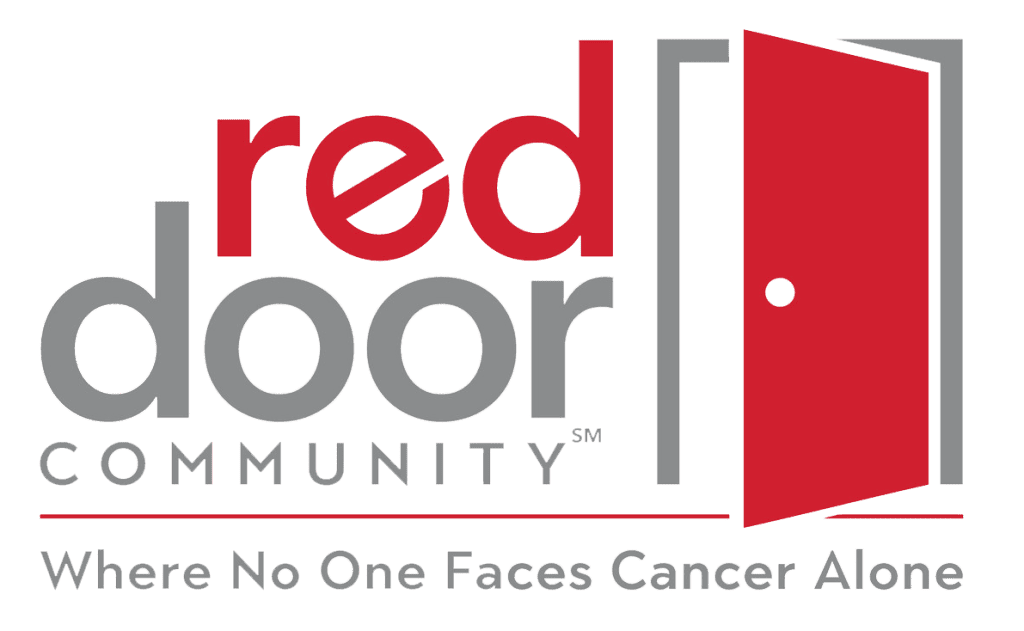 Red Door Community (formerly Gilda's Club) is New York City's preeminent nonprofit cancer support organization helping everyone and anyone impacted by cancer. This free non-profit program offers a full complement of cancer support, emotional and educational programs (including networking groups, lectures, healthy lifestyle workshops and social activities) online and in-person. The Red Door Community is committed to providing unwavering support at every stage of the cancer experience, so no one faces cancer alone.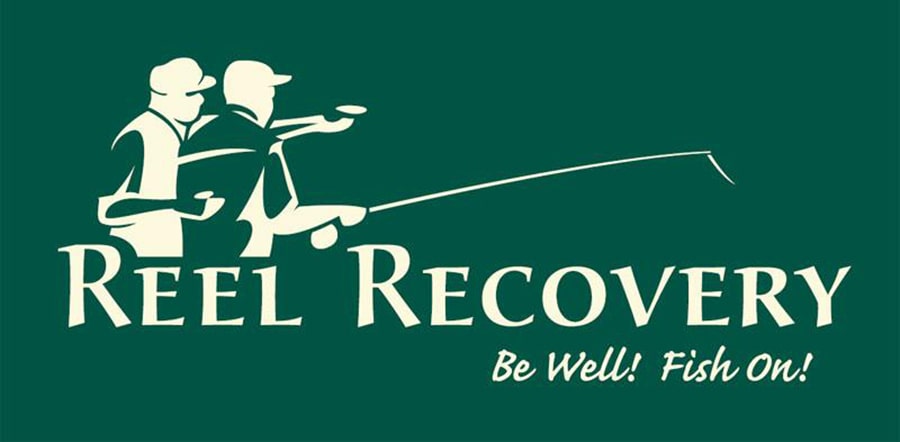 Reel Recovery is a national non-profit organization that conducts free fly-fishing retreats for men living with all forms of cancer. Their mission is to help men in the cancer recovery process by introducing them to the healing powers of the sport of fly-fishing, while providing a safe, supportive environment to explore their personal experiences of cancer with others who share their stories. The organization seeks to give men with cancer a respite from their day-to-day concerns so that they might gain a fresh outlook on their fight with cancer. They facilitate discussions that provide strength, encouragement and a new network of friends and support; and provide cancer information and resources to enable better management of their disease. challenges of their cancer survivor-ship.

Triage Cancer is a national, nonprofit organization that provides free education on the legal and practical issues that may impact individuals diagnosed with cancer and their caregivers, through events, materials, and resources. Triage Cancer is an invaluable resource, offering up-to-date information and guidance to cancer patients and their families at any point of their treatment continuum and survivorship.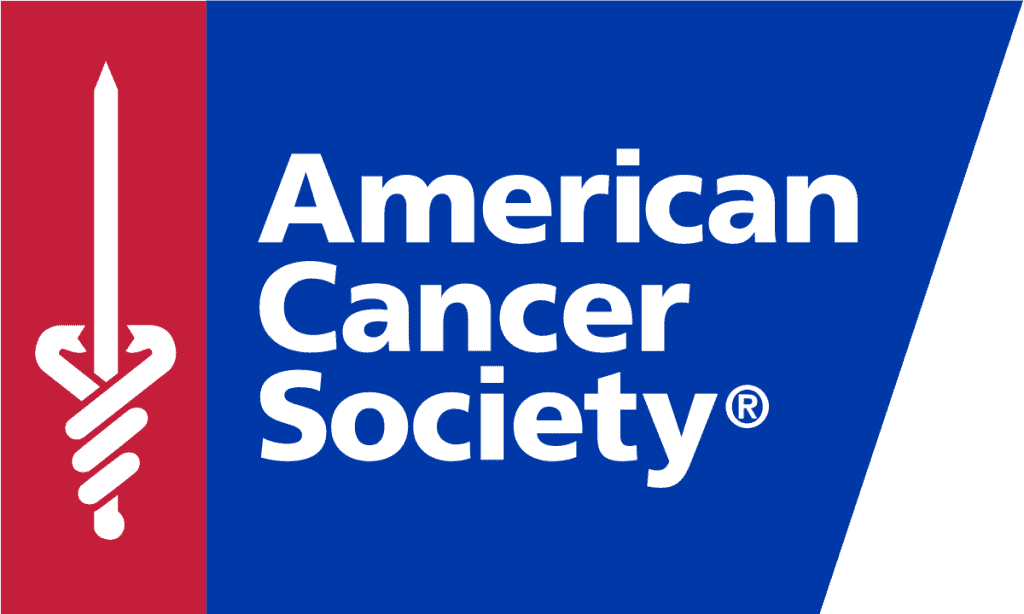 The American Cancer Society's mission is to save lives, celebrate lives, and lead the fight for a world without cancer. They fund and conduct cancer research to find more answers and better treatments, share expert information, spread the word about prevention, advocate for lifesaving policy changes, and provide everything from emotional support to the latest cancer information for those who have been touched by cancer.

The Cancer Support Community/Gilda's Club offers a variety of professionally led programs that include support groups, yoga classes, and educational workshops at over 175 locations worldwide. CSC provides something for every age group and life situation, including children, teen, and families affected by cancer. CSC's programs are offered at no cost to anyone impacted by a cancer diagnosis. They also conduct cutting-edge research on the emotional, psychological, and financial journey of cancer patients and advocate at all levels of government for policies to help individuals whose lives have been disrupted by cancer.

Helping cancer survivors and their loved ones has been the goal of Livestrong is committed to putting the survivor first and offers tools and resources to help ease the challenges of a cancer diagnosis. Cancer doesn't only affect the person with cancer; it affects the lives of the people who surround them as well. Whether you're a caregiver to your child or partner, a family member or loved one, Livestrong can provide emotional support and other resources including free one-on-one support to cancer survivors, caregivers and loved ones. Livestrong also develops community programs to address the day-to-day concerns of survivors, and partners with institutions and policymakers to change the way the world fights cancer.

Cancer.gov is the central website for the National Cancer Institute (NCI), the U.S. government's principal agency for cancer research. The website offers free, credible, and comprehensive information about cancer prevention and screening, diagnosis and treatment, research across the cancer spectrum, clinical trials, and news and links to other NCI websites. Giving care and support during this time can be a challenge. Many caregivers put their own needs and feelings aside to focus on the person with cancer. For more information, see the NCI booklet When Someone You Love Is Being Treated for Cancer.
Financial & Treatment Assistance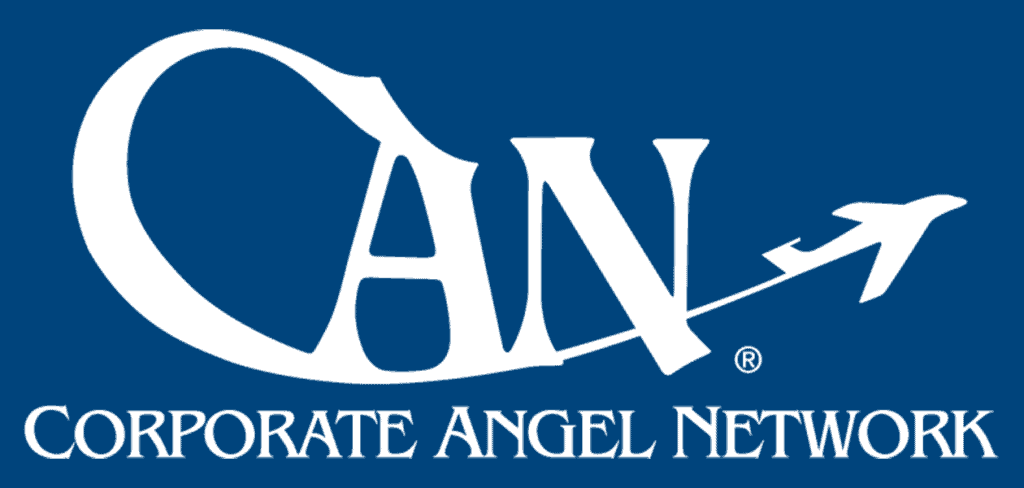 Corporate Angel Network helps cancer patients access the best treatment centers in the United States by arranging free travel on corporate aircraft. Business jet travel makes it possible for patients, especially those in locations with minimal airline access, to travel to specialized medical centers. Whether a patient is traveling for surgery, clinical trial, or a second opinion, CAN aims to reduce a patient's physical, emotional and financial stress by providing a seat on a corporate flight.

On this site, you will find current and past issues of this organization's newsletter, transcripts of past educational programs and a toll-free survivors' helpline (888-753-5222) staffed by breast cancer survivors. In addition, the Living Beyond Breast Cancer Fund provides one-time grants to help ease the financial burden of breast cancer. These grants are distributed to help people in active treatment for early-stage breast cancer or living with metastatic breast cancer pay vital expenses such as rent, utility bills, car payments, and car insurance.
A breast cancer diagnosis can destroy the financial health and well-being of the patient and their family. While in active treatment, many patients are unable to work and experience a loss of income that can result in catastrophic financial losses and the need to rebuild financial health. The Pink Fund provides financial support to help meet basic needs, decrease stress levels, and allow breast cancer patients in active treatment to focus on healing while improving survivorship outcomes. Their 90-day grant program allows them to meet breast cancer patients' critical expenses for housing, transportation, utilities, and insurance.
Family Reach is a national 501(c)(3) nonprofit organization dedicated to removing the financial barriers standing between a cancer patient and their treatment. Loss of income, out-of-pocket expenses, and socioeconomic factors create disparities in the financial burdens that families face. Family Reach delivers financial education, financial coaching, resource navigation and emergency relief funds to patients and caregivers facing a cancer diagnosis so no family has to choose between their health and their home.
Research & Clinical Trials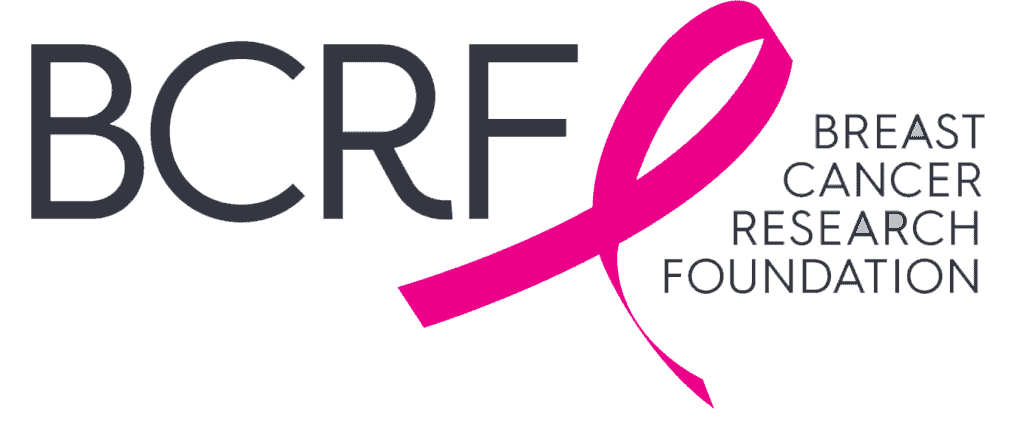 The Breast Cancer Research Foundation is dedicated to ending breast cancer by advancing the world's most promising clinical and translational research on breast cancer at medical institutions in the United States and abroad. research. BCRF is currently the largest private funder of breast cancer research—and metastatic breast cancer research—worldwide and is the highest-rated breast cancer organization in the country.

BreastCancerTrials.org is a free, patient-friendly, non-profit clinical trial matching service that helps people with any stage of breast cancer learn about and find clinical trials that are right for them. The website lists over 600 clinical trials that are actively recruiting in the United States, and presents trial information in lay language summaries. Developed in 2008, the mission of BreastCancerTrials.org is to empower all people with breast cancer to consider clinical trials as an option for care.

ClinicalTrials.gov is a Web-based resource that provides patients, their family members, health care professionals, researchers, and the public with easy access to information on publicly and privately supported clinical studies conducted around the world on a wide range of diseases and conditions. The Web site is maintained by the National Library of Medicine (NLM) at the National Institutes of Health (NIH); information on ClinicalTrials.gov is provided and updated by the sponsor or principal investigator of the clinical study. Studies are generally submitted to the website (that is, registered) when they begin, and the information on the site is updated throughout the study.

The Focused Ultrasound Foundation was created in 2006 to improve the lives of millions of people with serious medical disorders by accelerating the development and adoption of focused ultrasound. Focused Ultrasound Treatment for Breast Cancer is a noninvasive image-guided therapy without radiation. Ongoing clinical trials are using focused ultrasound to improve outcomes for early stage and metastatic breast cancer.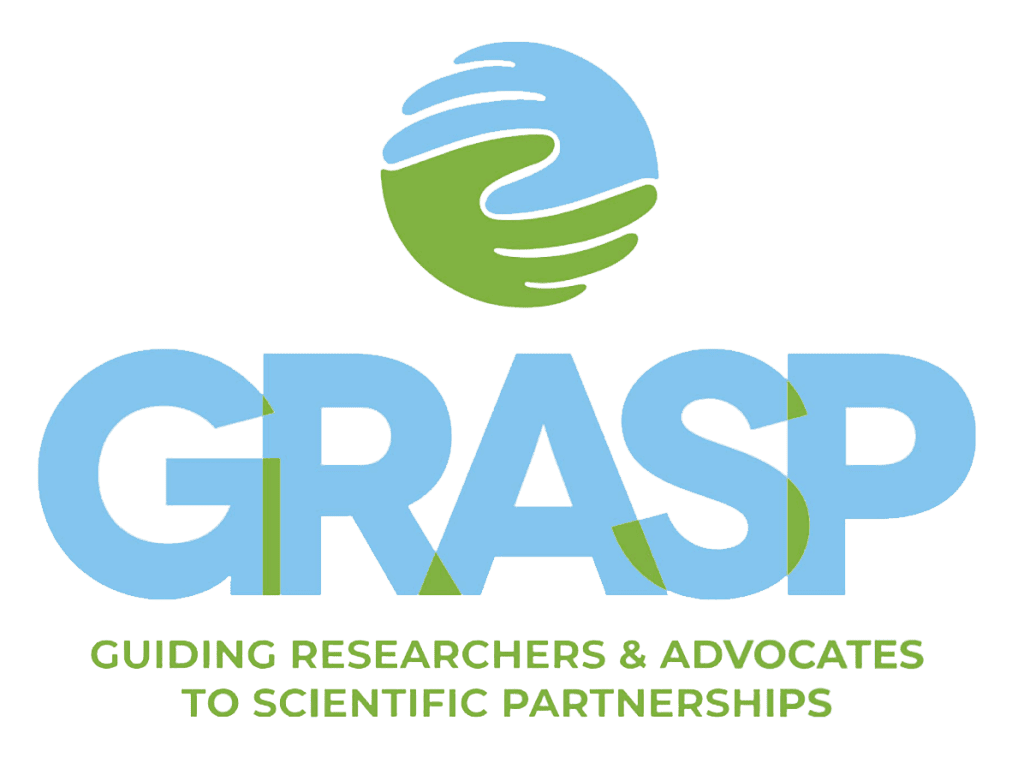 GRASP connects advocates and cancer researchers to advance breakthroughs. To make faster progress to improve treatments and end cancer, we must break through silos. Patients, clinicians and researchers are all experts in their areas—of living with cancer, treating patients with cancer, and in the science of cancer, respectively. As a diverse and growing network with a shared vision, GRASP is working at the forefront to create a shift toward a more inclusive research paradigm.

Massive Bio empowers cancer patients to find their best treatment options, providing convenient access and enrollment services for oncology clinical trials worldwide, powered by advanced artificial intelligence. Founded on the belief that all people should have equal access to leading-edge therapies, Massive Bio combines its best-in-class AI platform with expertise in genomics, engineering, and data analytics to remove the many barriers to cancer patient enrollment and participation in clinical trials. Headquartered in New York City, Massive Bio is a privately held company that operates in 12 countries.
Massive Bio's clinical research team can help find the best available trials near your home and discuss with you the pros and cons of each option. Click here if you would like to speak with a Massive Bio patient advocate and receive a personalized clinical trial report.

Metastatic Trial Search is a free, patient-friendly, non-profit clinical trial matching service designed specifically for people with metastatic (Stage IV) breast cancer. Metastatic Trial Search was developed in 2015 by BreastCancerTrials.org in collaboration with five breast cancer advocacy organizations (BreastCancer.org, Living Beyond Breast Cancer, Metastatic Breast Cancer Network, Triple Step Toward the Cure, and Young Survival Network) and can be found on many partner websites.
As a companion to Metastatic Trial Search, Metastatic Trial Talk is a one-stop resource for all topics related to metastatic breast cancer research and clinical trials, with different topics and new clinical trials published monthly. To learn more about MBC clinical trials, watch this Introduction to Metastatic Breast Cancer Clinical Trials video on Metastatic Trial Talk.

Outcomes4Me is the only direct-to-patient platform that integrates with the NCCN Clinical Practice Guidelines in Oncology (NCCN Guidelines®) which means everything provided to our breast cancer community is based on evidence and science—and rooted in the directives of the best cancer centers in the world.  New advancements in oncology care are approved everyday, and we know how important having options are to your treatment. Our collaborative team of oncology practitioners are focused on helping you access timely research findings, the latest treatment options, and clinical trials, all in one powerful platform.

At Syneos Health, we believe that every clinical trial is an opportunity to shorten the distance from lab to life. When everyone involved in getting new cancer therapies to patients works together as one, toward the same goal, the likelihood of success increases exponentially. StudyKIK, a Syneos Health patient recruitment organization, is a leader in obtaining patient voice, education and awareness, and has built thousands of patient support groups across hundreds of health conditions, 170+ of which are focused on specific types of cancers. Over 45,000 people have joined one of StudyKIK's cancer support groups. These support groups are a great way for patients and caregivers to gather helpful advice from others who may be in different stages in their health journey. Whether it's educational information, a piece of helpful advice or humor, our communities are a support system. Every year, StudyKIK helps connect hundreds of thousands of people from our patient communities such as our cancer support groups, to clinical trials. These clinical trials are helping pave the way for new treatments for cancer and even one day, finding a way to prevent cancer. If you'd like to join StudyKIK's Male Breast Cancer Support group, click the link below. 
Genetics & BRCA Information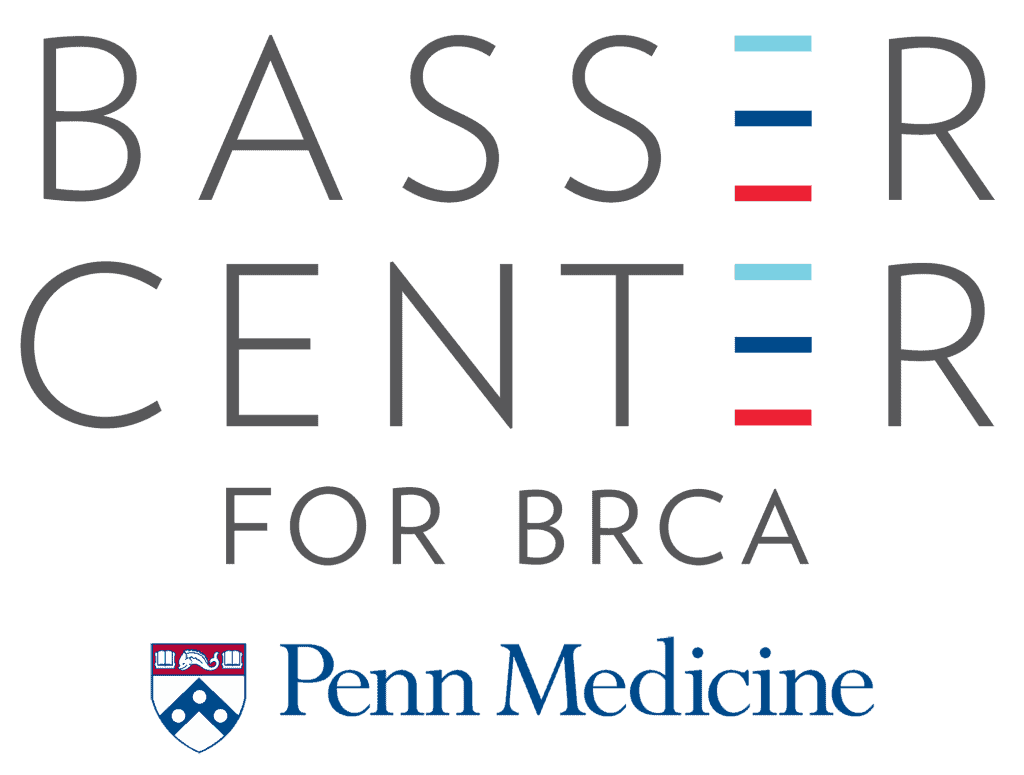 The mission of the Basser Center is to see a world free of the devastating effects of BRCA-related cancers, and continuing to establish a far-reaching network of scientists, geneticists, and physicians dedicated to successfully treating BRCA-related cancers and preventing them altogether. By advancing genetics research, carriers of BRCA mutations can live longer, healthier lives. The Basser Center is a leader in raising awareness, which is currently the most effective way to save lives and provide options to those affected by a BRCA mutation. In addition, families can turn to the Basser Center for education and genetic counseling.

Facing Our Risk of Cancer Empowered (FORCE) is a nonprofit organization for people who are at high risk for breast and ovarian cancers due to their family history and genetic status, and for members of families in which a BRCA mutation may be present. The mission of FORCE is to improve the lives of individuals and families facing hereditary cancer by providing expert-reviewed information to help people make informed medical decisions, and a highly supportive community of peers and professionals that ensure that no one faces hereditary cancer alone. In addition, FORCE is a champion, advocating for access to care, and better treatment and prevention options. 
Sharsheret, a national non-profit organization, improves the lives of Jewish women and families living with or at increased genetic risk for breast or ovarian cancer through personalized support and saves lives through educational outreach. While their expertise is in young women and Jewish families as related to breast cancer and ovarian cancer, Sharsheret programs serve all women and men.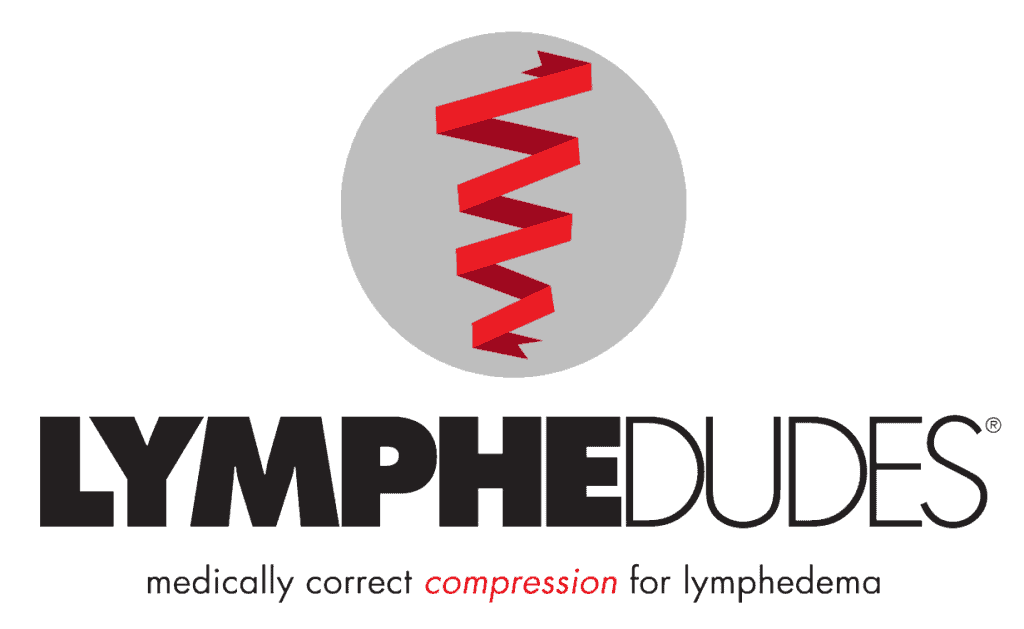 LympheDUDEs provides a high performance, cutting-edge alternative to boring beige compression garments. Their "fashion-forward" lymphedema sleeves are designed to offer superior comfort and fit to help the modern man manage his lymphedema without sacrificing his individuality. The website also provides information about, and links to educational material on lymphedema. If your insurance won't cover medically necessary compression sleeves and can't afford to purchase, visit https://thecareprojectinc.org/ for assistance (shipping available throughout the United States).